Elaine Doyle: Evidence at scene 'suggests a struggle'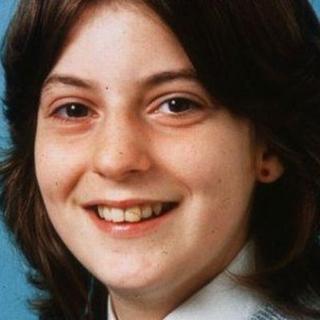 The Elaine Doyle murder trial has heard that evidence found at the scene suggested she had been involved in a "struggle" before she died.
A jury at the High Court in Edinburgh heard how a clump of hair was recovered close to where the 16-year-old's body was found.
A former police scientist said the clump of hair discovered at the scene "suggests a struggle."
John Docherty, 48, denies murdering Elaine in 1986.
Giving evidence, Keith Eynon told how he was the head of Strathclyde Police's Forensic Support Unit when he helped gather forensic evidence from where Elaine's remains were found.
The 68-year-old former police forensic scientist described how the clump of hair was found at the scene.
Special defence
Mr Docherty, of Dunoon, Argyll, claims that at the time he is alleged to have strangled Elaine, he was at home with his parents, who are no longer alive.
He has also lodged a special defence of incrimination claiming the culprit might be among a list of 41 names taken from files of the police investigation into the alleged murder.
The 48-year-old faces a charge which alleges that on 2 June 1986 in a lane near Ardgowan Street, Greenock, he seized Elaine by the hair, struck her on the head and either removed or compelled her to remove her clothing.
The charge goes on to allege that Mr Docherty forced her to the ground, then placed a ligature round her neck and strangled her.
Mr Docherty also denies stealing a handbag from Ardgowan Street on the same date.
He further denies a charge of attacking another woman, Linda Hargie, on various occasions between 1990 and 1995 at an address in Greenock, by seizing her and pushing her on the head.
The trial, which is being heard before Lord Stewart, continues.