STV Glasgow digital TV channel June launch date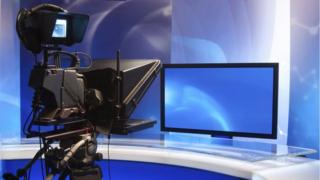 A new city TV channel for Glasgow will begin broadcasting on Monday 2 June.
STV Glasgow will be available to two millions viewers in the west of Scotland on Freeview channel 26.
The channel will be on air from 12:00 to midnight daily, promising a mix of news, features, live and interactive formats.
Former Miss Scotland Jennifer Reoch and former Clyde 1 DJ David Farrell will host The Riverside Show from 18:30 to 20:30 each weeknight.
STV Glasgow channel editor Paul Hughes said it was a "hugely exciting" opportunity.
'About Glasgow'
He said: "We want to celebrate everything that's great about Glasgow and reflect what is happening in this truly unique city each day.
"There is plenty to do before we get the channel on air but there is an overwhelming sense of enthusiasm about the launch of a brand new TV channel in Glasgow, about Glasgow for the people of Glasgow.
"We look forward to bringing viewers all the latest news, entertainment and features from the city every day from 2 June."
Ofcom awarded STV licenses in January 2013 to provide two digital local TV services, for Glasgow and Edinburgh.
STV Glasgow will be delivered in partnership with Glasgow Caledonian University, offering students the chance to work in live television.
Viewers will be asked to retune their televisions to pickup the Freeview signal for channel 26.