Teenager freed in Mortal Kombat tablets probe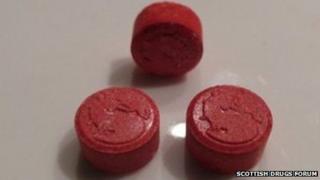 A teenager arrested after two boys were treated in hospital as a result of taking what may have been Mortal Kombat tablets has been released by police.
The 16-year-old had been detained and was due to appear at Airdrie Sheriff Court.
The Crown Office said he had been freed pending further inquiries.
A 16-year-old boy was admitted to intensive care and a 17-year-old was also treated at Monklands General Hopsital in Airdrie at the weekend.
A Crown Office spokesman said: "The procurator fiscal at Airdrie has received a report relating to an alleged incident involving a 16-year-old male in Coatbridge on 8 March.
"Following full and careful consideration, the accused was liberated from custody pending further inquiries and did not appear in court."
Warnings about the red pills were issued following the death of 17-year-old Regane MacColl, who had been at the Arches nightclub in Glasgow, last month.