Lawrence Patrick detained over Alexander Glassford stabbing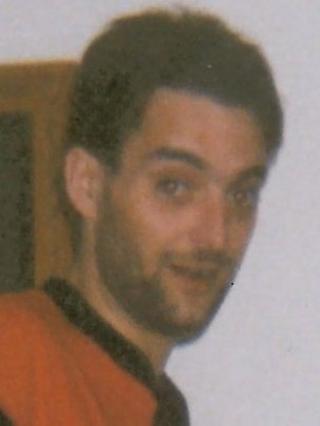 A man who fatally stabbed a bus passenger in Glasgow has been acquitted of murder on the grounds of insanity.
Lawrence Patrick attacked Alexander Glassford, 59, on a bus near Yoker Ferry Road on 12 August last year.
The 46-year-old was charged with murder but the Crown accepted his not guilty plea on the basis he was mentally ill.
At the High Court in Glasgow, Lord Burns acquitted Patrick and ordered he be detained at the State Hospital at Carstairs without limit of time.
The court earlier heard a joint minutes of facts on the fatal attack which had been agreed between the prosecution and Patrick's legal team.
Patrick got on the M11 bus in the city's Great Western Road before Mr Glassford and a friend later boarded.
After being heard talking to himself, Patrick later approached Mr Glassford, of the city's Knightswood area, and struck him once in the neck with a knife.
Prosecutor Sheena Fraser said the grandfather collapsed, and despite later medical help, did not survive the blow.
Patrick was detained the next day at a property in Newshot Court, Clydebank.
Professor Lindsay Thomson, medical director at the state hospital, gave evidence after treating Patrick.
Hearing voices
She told how Patrick had had mental issues since 1993 and was diagnosed as a paranoid schizophrenic six years later.
This was the condition he was suffering from at the time of the attack.
Prof Thomson also said Patrick had in the past thought he was Jesus and had been hearing voices.
The court was told that Patrick had previously been physically abusive towards his mother.
Asked whether Patrick should be kept in Carstairs, Prof Thomson said: "In my view, he does.
"This is due to the offence and given his background and history of aggressive episodes in the past."
She recommended Patrick be made the subject of a compulsion order and a restriction order at the state hospital.