Police probe schoolgirl 'abduction bid' in Paisley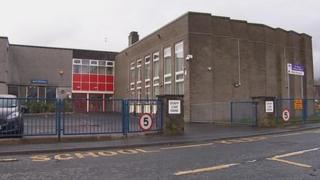 Police are investigating reports that a man contacted a Renfrewshire school and claimed to be a 10-year-old girl's parent in an apparent abduction bid.
The man asked staff at St Mary's Primary School, in Paisley, to tell the girl not to take the bus home as he would collect her.
Staff contacted the pupil's parent who confirmed the caller was bogus.
Police are looking at whether the girl was targeted after posting details on social networking sites.