New Commonwealth Games fitness scheme targets workers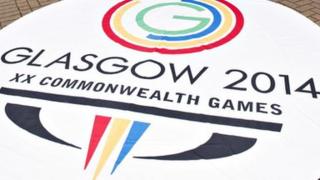 A new scheme aims to encourage staff to be more active in their workplace as part of a project celebrating this year's Commonwealth Games.
The Fit in 14 campaign encourages employees to make small changes in their working day, such as taking the stairs or going for a walk at lunchtime.
The Scottish government hopes the Glasgow games will inspire people to be more active and create a healthier nation in the long-term.
It has published a 10-year physical activity action plan in consultation with NHS Health Scotland, highlighting that inactivity results in around 2,500 premature deaths in Scotland and costs the NHS around £91m each year.
Commonwealth Games and sport minister Shona Robison said: "The Scottish Government is committed to increasing physical activity and we want to make Scotland a more active country by encouraging people to make physical activity a part of their everyday lives.
"The benefit of the Fit in 14 campaign is that we don't expect people to run a marathon or join a gym, however small measures like taking the stairs instead of the lift, or going for a walk during lunch break, are great steps forward towards a healthier lifestyle."
She added: "Having a physically active workforce can also lead to 27% fewer sick days, an average saving of £135 per employee. It also reduces workforce injuries and accidents by 25%."