Arches club raises age limit after Regane MacColl death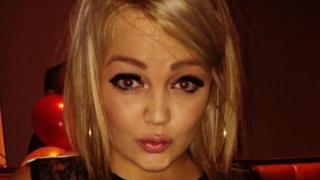 The Arches venue in Glasgow has raised its minimum age for admission to 21 after the suspected drug-related death of a teenage girl who fell ill there.
Regane MacColl, 17, from Duntocher, West Dunbartonshire, died in the city's Royal Infirmary after becoming ill at the club on Saturday 1 February.
Police have linked her death to an ecstasy-like "Mortal Kombat" tablet.
The Arches said it had a zero tolerance drugs policy and the change would help to ensure a safer clubbing environment.
In a statement, The Arches said: "Since the tragic events of 2nd February, The Arches has been working closely with Police Scotland's licensing division to review our policies and do even more to ensure a safer clubbing environment within the venue.
"With immediate effect all club events will be open to over 21s only and valid ID will be required for entry.
"Anyone under the age of 21 who has purchased advance tickets for future club events at The Arches should return them to the point of purchase for a full refund. No refunds will be issued on the door of an event.
"The Arches operates a strict zero tolerance drugs policy and is committed to a best practice approach to protecting the health and safety of its customers, whom we urge to act responsibly at all times."