Glasgow rapist Rezgar Zengana 'hiding in the Netherlands'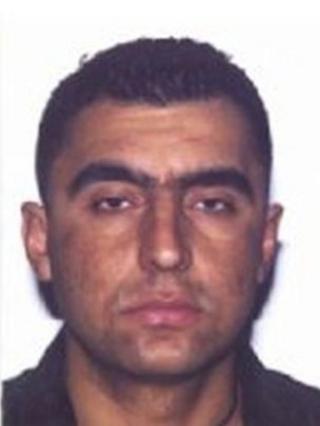 A man who fled from Scotland after being convicted of rape is believed to be hiding out in the Netherlands.
Rezgar Zengana posed as a taxi driver to pick up his 25-year-old victim in Glasgow's Argyle Street before raping her at a flat in the Cessnock area.
The 31-year-old Iraqi national was found guilty of carrying out the attack on 10 December 2006 but he went on the run before sentencing.
He is one of eight UK fugitives thought to be on-the-run in the Netherlands.
Zengana's details, and those of the other suspects, have been published by the UK charity Crimestoppers and its Dutch counterpart Bel M.
The move is part of Operation Return - involving the National Crime Agency (NCA) and Netherlands law enforcement agencies - which aims to track down and return fugitives to Britain.
'Relentless' pursuit
The NCA's head of international operations, Hank Cole, said: "The NCA and its partners continue to pursue fugitives relentlessly.
"Many believe they can use the Netherlands as a base to continue their illegal activities, which still have an impact on the UK, but they are finding out that it is not a safe haven.
"The exceptional level of collaboration and intelligence-sharing with the Dutch authorities has resulted in many of our most wanted being captured.
"Last year alone, 20 fugitives linked to Return and other operations were captured in the Netherlands and brought back to the UK to face justice."