Six more E.coli cases linked to burgers sold at The Hydro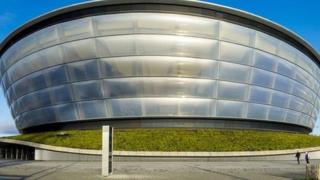 Six more cases of the E.coli O157 bug have been linked to food sold at Glasgow's Hydro venue.
Health officials said there were now 21 cases linked to burgers consumed at events on 17, 18 and 19 January.
All of the victims have either recovered or are recovering at home.
The cases are from health board areas in Glasgow, Lanarkshire, Lothian, Highland, Forth Valley, Grampian, Fife and Cumbria.
Anyone who attended the venue, and who feels unwell, should contact their GP.
Health officials said that other cases linked to the outbreak may still be identified.
Incubation period
However, they do not expect anyone who attended events on 17, 18 and 19 January to develop symptoms as the incubation period had now past.
Symptoms for anyone falling ill with E.coli include stomach cramps, diarrhoea (often bloody), nausea and fever.
Dr Eleanor Anderson, consultant in public health medicine at NHS Greater Glasgow and Clyde said: "We are pleased that all the cases are recovering at home.
"While there is no conclusive evidence our investigations have indicated that the most likely source is a link to the consumption of burgers at the SSE Hydro.
"Glasgow City Council environmental health officers have worked closely with the vendors and will continue to liaise with them to ensure all appropriate food hygiene standards are being met."