Commonwealth Games Homestay project aims to house Clydesiders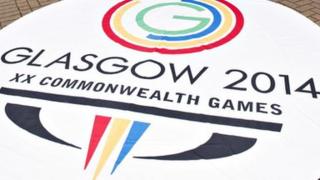 A project to help Commonwealth Games volunteers find accommodation during the event has been launched.
The Volunteer Homestay Programme aims to match home-owners willing to offer a bed with some of those giving up their time to help out at the games.
About 15,000 volunteers have been chosen as Clydesiders to help with all aspects of the Glasgow 2014 games.
Most volunteers will live locally but some are coming from as far afield as Australia and Nigeria.
The aim is to find accommodation for about 350 people around Glasgow, the Lothians and Dundee and Angus, where events are being held.
Tourist organisation Visit Scotland is working with the charity More than Gold to find local people willing to host volunteers for the period of the games.
Glasgow resident Hannah Lidwell has become one of the first volunteers to become a Homestay host.
The IT consultant said: "Hosting a volunteer is a great way for me to play a part in hosting the Commonwealth Games. I live close to one of the venues and have a spare room.
"When I heard about this opportunity I was happy to offer my home."
Dave Willson, More Than Gold 2014 spokesman, said: "The Volunteer Homestay Programme is a unique opportunity for the people of Glasgow and Scotland to actively participate in the hosting of the games."
"The Clyde-siders will be the heart and soul of the delivering of the games."
He added: "This programme will make it possible for many hosts and volunteers to be a part of this historic event."
The games have generated a high level of demand for accommodation during July and August and many hotels are charging extra premium rates on rooms.