Four more E.coli cases linked to burgers sold at The Hydro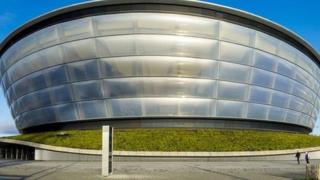 Four more cases of the potentially fatal E.coli O157 bug have been linked to food sold at Glasgow's Hydro venue.
Health officials said there were now 15 cases linked to burgers consumed at events between 17 and 25 January. All of the victims are recovering at home.
The cases are from health board areas in Glasgow, Lanarkshire, Lothian, Highland, Forth Valley and Cumbria.
Anyone who attended the venue recently, and who feels unwell, is asked to contact their GP.
Investigations ongoing
Symptoms to look out for include stomach cramps, diarrhoea (often bloody), nausea and fever.
NHS Greater Glasgow and Clyde (GGC) said possible links to other food sold at The Hydro were also being investigated.
Dr Eleanor Anderson, consultant in public health medicine at NHS GGC said: "We are pleased that all the cases are recovering at home.
"Investigations are ongoing and while there is no conclusive evidence our investigations have indicated that there may be a link to the consumption of burgers at the SSE Hydro.
"Glasgow City Council environmental health officers are working closely with the vendors to ensure all appropriate food hygiene standards are being met."