Celtic manager Neil Lennon abuse allegations probed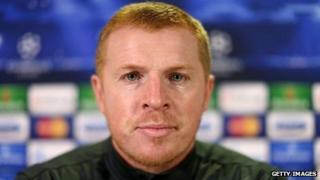 Police have launched an investigation into allegations of abuse directed at Neil Lennon during a match between Aberdeen and St Johnstone on Saturday.
The Celtic manager said he was verbally abused and had a coin thrown at him as he watched the League Cup semi-final at Tynecastle stadium in Edinburgh.
The Football Coordinating Unit Scotland are investigating the allegations.
The stadium is the home ground of Hearts Football Club, which said it was looking at CCTV footage.