Department store Bairds of Hamilton in liquidation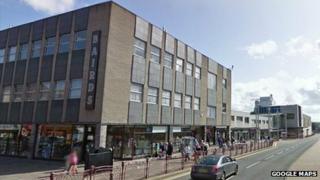 One of the best-known department stores in Lanarkshire has been put into liquidation with the loss of 35 jobs.
Bairds of Hamilton was one of the highest profile retailers operating out of the town's Regent Shopping Centre.
Provisional liquidator Linda Barr, of accountancy firm French Duncan, blamed its collapse on difficult trading conditions and high overhead costs.
All staff have been made redundant. The department shop sold clothes, shoes, cosmetics and household items.
Ms Barr said: "Given Bairds' status as a Hamilton retail institution, it is particularly regrettable that its liquidation has resulted in this loss of jobs.
"It seems likely that the very challenging trading conditions that many retailers have experienced over recent months, together with substantial trading overheads, have played a significant contribution in Bairds' liquidation."