Bank manager Brian Reilly jailed for £128,000 scam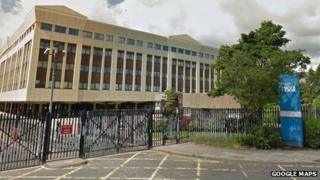 A bank manager who admitted embezzling £128,538 has been jailed for two years.
Brian Reilly, 47, from Paisley, stole the cash from the National Savings and Investment Bank, in Pollok, Glasgow, between February 2007 and July 2010.
Glasgow Sheriff Court heard Reilly moved money from a holding account for failed deposits into his own accounts.
He later admitted the theft after an internal audit revealed more than 40 fraudulent transactions. The court heard the cash had not been recovered.
Sheriff Norman Ritchie QC sentenced Reilly to two years in prison, reduced from three because of his guilty plea.
Customer checks
The court heard the bank has a procedure for dealing with new customers who want to open accounts and deposit money. This includes identification checks.
If prospective customers fail the checks they are informed and given documents to recover the cash that they attempted to deposit.
However, if after three months the money is not claimed, it is moved into a holding account.
It was from this account that Reilly moved the money into his own accounts.
His actions were discovered following an audit in July 2011 which showed that transactions relating to two different customers had been transferred in to the same bank account.
Further investigation showed two more transactions for two other customers had also been transferred into the same account.
'I'm ashamed'
The court heard that 38 transactions amounting to £107,018 were made to one of Reilly's accounts and another eight transactions totalling £21,520 were made to another.
Reilly was suspended and an internal investigation took place.
At a meeting in August 2011, he admitted responsibility for the embezzlement and claimed to have suffered from stress and debt problems.
When later questioned and arrested by police he told them: "I went through all this, I'm ashamed, I have ruined my life I know I have."