Scot detained in India with ship's crew granted bail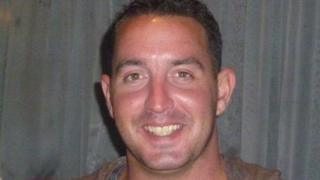 A Scottish man detained in an Indian jail since October with 34 other crew members of a US-owned ship is now to be granted bail.
Mr Irving from Argyll, had been working for Advanfort as an anti-piracy guard.
The men, six of whom are British, were arrested on charges of illegally possessing weapons, after the MV Seaman Guard Ohio docked at an Indian port.
Bail had been refused on a number of occasions, but Advanfort said a judge had now ordered their release.
The firm said arrangements were being made to pay the money required.
The men will have to remain in Tuticorin until further orders from the court.
Under Indian law the crew should be charged or released within 90 days, and less than two weeks remain of this period.
Mr Irving's brother, Jamie, said his family were delighted and hoped the move would speed up Mr Irving's return home.
The ship's owner, AdvanFort, is one of a growing number of Western security companies involved in protecting shipping from pirates in the Indian Ocean.
In a statement, the company said: "It is the next step toward gaining the full freedom they so rightfully deserve.
"The most urgent and compelling interest for all involved - including the families of the captives, the AdvanFort Company and most importantly the guards and crew themselves - has been to release them from confinement.
"The AdvanFort Company sends a special note of thanks to their loved ones for their patience and understanding as we continue to press on 24/7, across ten time zones, to secure their full release from India."