Police search for vulnerable Daniel McSwiggan criticised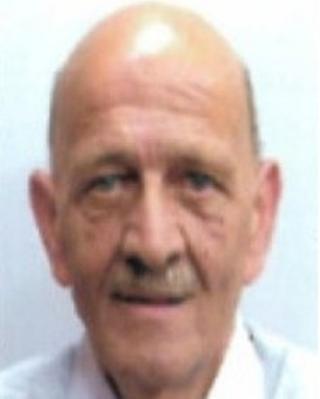 Police Scotland has been criticised for its handling of a missing person case which ended when a vulnerable elderly man was found dead on a golf course.
Daniel McSwiggan, 69, who suffered from Alzheimer's Disease, disappeared on 12 September. His body was found 14 days later in Strathclyde Park Golf Course.
A review found he was at high risk and wrongly classed as being medium risk.
It also found some officers did not keep notes and showed a lack of knowledge of procedures.
Mr McSwiggan, who stayed in the Castlemilk area of Glasgow, was last seen in Motherwell, North Lanarkshire.
It is understood that he arrived there after getting off a bus in Hamilton, South Lanarkshire.
His body was found in Strathclyde Park Golf Course, Hamilton, on 26 September.
'Lessons learned'
The Police Investigations and Review Commissioner (PIRC) reviewed the handling of the inquiry amid concerns raised by Mr McSwiggan's family.
The commissioner, Prof John McNeill, concluded that it should have been evident Mr McSwiggan was a high risk vulnerable missing person and should have graded so rather than medium risk.
Although the investigation found that Police Scotland's initial actions were appropriate, it also found that it could have managed some aspects of the enquiry better.
Prof McNeill said there were "lessons to be learned" from the case.
He said: "In particular, appointing a senior investigating officer, a dedicated person for family contact and a dedicated enquiry team at the earliest stage of the enquiry, may have alleviated family contact difficulties and reduced the family's distress.
"My investigation found that a number of officers were not aware of the Memorandum of Understanding between the bus company involved and Police Scotland that allowed information on travel concession cards to be used as a way to trace the movement of individuals.
"In my view this lack of knowledge significantly hindered progress of the investigation and should be addressed by an awareness raising exercise within Police Scotland."
The investigation also found that some officers did not keep notes of decisions made during the missing person inquiry, something that runs counter to Police Scotland procedure.
'Learning points'
Written statements were not obtained from a number of significant witnesses during the inquiry and significant CCTV footage, although viewed, was not seized and was lost to the investigation.
Prof McNeill added: "I have also asked Police Scotland to stress to staff the importance of obtaining written statements from significant witnesses and emphasise the importance of early seizure of CCTV footage."
Amongst the recommendations made by the Prof John McNeill, is that in future, Police Scotland considers establishing a dedicated team for the management and conduct of vulnerable missing person inquiries.
Responding to the report, Police Scotland Assistant Chief Constable Wayne Mawson said the force would "implement and develop the learning points made by the commissioner".
"We are appreciative that during the review the PIRC positively acknowledged that the initial actions taken by police officers to locate the gentleman were appropriate," he said.
"Police Scotland is committed to continuously improving our systems and processes and we are currently standardising our professional practice in terms of the management and oversight of missing persons across Scotland.
"The findings from this report will be embedded in our updated standard operating procedures."