US ship's crew refused bail by Indian court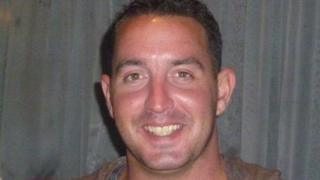 A high court in India has turned down bail for the crew of a US-owned ship who were arrested in October on charges of illegally possessing weapons.
The 35-strong crew, including 33-year-old Scot Billy Irving, will now remain in jail over Christmas despite not having been charged with any crime.
Under Indian law they should be charged or released within 90 days, and only two weeks remain of this period.
Mr Irving's family said they were concerned over his welfare.
Billy's brother, Jamie, said he had been in hospital twice with dysentery and had only been visited by the Foreign Office after his first admission.
He said they had no way of finding out how Billy was after his second admission to hospital.
Since his arrest, the family have had no contact with Mr Irving, who spent 10 years in the Parachute Regiment.
They have previously called on the British Consulate to make weekly visits to ensure the men's situation is closely monitored.
The ship's owner, AdvanFort, is one of a growing number of Western security companies involved in protecting shipping from pirates in the Indian Ocean.
The company described the court ruling as "outrageous".
It said: "The mystifying investigation by Indian authorities has dragged on for two months already while AdvanFort's seamen and maritime security contractors continue to languish in despicable and barbaric conditions at Indian prisons.
"Throughout their careers and this ordeal, these men have admirably adhered to the highest standards of professional conduct and integrity.
"AdvanFort thanks their loved ones for their patience and understanding as we now redouble our efforts in continuing to work around-the-clock, 24/7 to secure their release."