Ex Rangers owner Craig Whyte loses £17m Ticketus appeal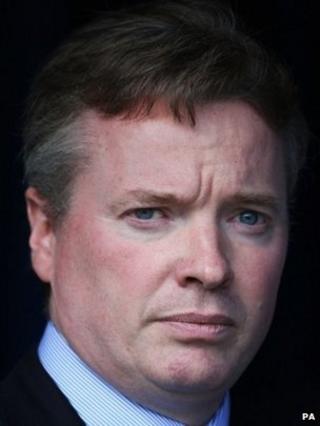 Former Rangers owner Craig Whyte has lost an appeal over a court ruling that he must pay £17.6m to a ticketing firm.
Ticketus provided funds for Mr Whyte to buy the club under a deal which would see it paid back from ticket sales.
When Rangers entered administration the deal was terminated.
Ticketus then sued Mr Whyte, claiming he had not disclosed details such as a previous disqualification from serving as a director. Mr Whyte's appeal against the ruling has been rejected.
Ticketus provided nearly £27m to help Mr Whyte purchase Rangers more than two years ago.
The agreement was later terminated when the club entered administration in February 2012.
Ticketus said Mr Whyte fraudulently or negligently made representations which induced the company to enter into agreements related to the sale or purchase of Rangers season tickets, and claimed damages.
The firm sought £17.6m - the value of what it invested. The £9m difference was made up by the profit Ticketus expected to make if the club was successful in meeting season ticket sales targets.
In April a High Court master ruled against Mr Whyte prior to a trial after Ticketus argued that the former Rangers boss had "no real prospect" of mounting a successful defence.
The master ordered Mr Whyte to pay £17.6m.
Lawyers for Mr Whyte appealed and argued that the master's decision to grant a "summary judgment" had been unfair.
They said the case should be allowed to go to trial and said Mr Whyte had a "realistic" defence.
Deputy High Court Judge David Halpern QC heard evidence and legal argument at the High Court in London in November before rejecting Mr Whyte's appeal on Wednesday.