Escaped prisoner Sean McGregor found in Patna, East Ayrshire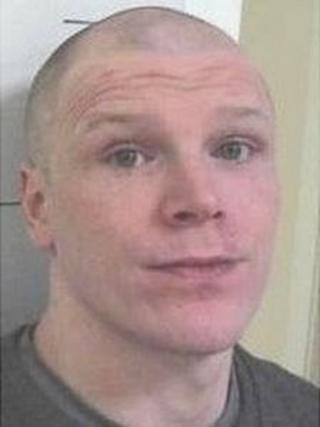 A prisoner who escaped from custody during an escorted visit to a relative in East Ayrshire has been traced.
Sean McGregor, 31, escaped from G4S custody while on compassionate leave in the village of Patna on Thursday.
Police said he was traced in the village at about 06:00 on Monday.
McGregor was jailed for four years in September 2011 for assault and robbery. At the time, he was serving a 16-month jail term in Barlinnie, imposed in February 2011, for possessing a weapon.
Following his escape last week, police warned that McGregor may be a danger to the public and should not be approached.