Four to stand trial charged with Scott Blackwood murder in Saltcoats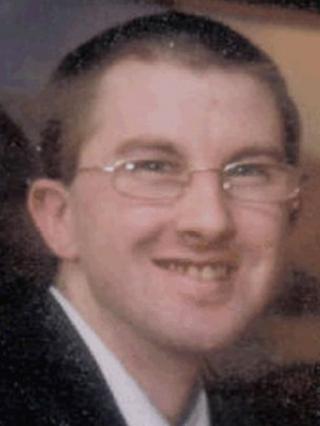 Four people are to stand trial charged with murdering a man who is said to have been strangled and set on fire at a house in Saltcoats, North Ayrshire.
Georgina Smith, 21, Allan Nicol, 35, Thomas Moore, 26, and Martin McGowan, 28, are accused of killing 30-year-old Scott Blackwood on 4 July this year.
They are also charged with attempting to defeat the ends of justice.
They appeared for a preliminary hearing at the High Court in Glasgow and are due to stand trial in February 2013.
The murder allegation includes claims that Mr Blackwood had white spirit thrown over him and was set on fire "or otherwise scalded or burned".
It is said to have happened after he was attacked with a metal bar, a piece of wood and a knife.
Other charges
The indictment further alleges that Mr Blackwood had his ear bitten, was strangled, tied by the neck to a bath and that his ankles were bound together with a dog lead.
The four accused then face an allegation of attempting to defeat the ends of justice including a claim that they provided false statements to the police.
Ms Smith faces an earlier assault charge that she attacked Mr Blackwood with a broken pool cue and also threatened to scald him with boiling water in June this year.
It is then alleged she threatened to stab him in the throat if he did not lie to police investigating the crime.
Mr Nicol also faces a charge that he behaved in a threatening manner towards Mr Blackwood between June 2012 and June this year.
Mr McGowan is then alleged to have assaulted Mr Blackwood in February this year and later - along with Mr Nicol - damaged property at his home.