Man held after woman in fancy dress raped in the Gorbals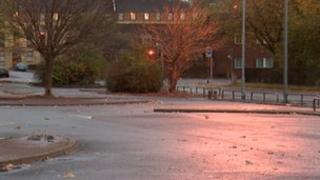 A 24-year-old man has been arrested after a woman was raped in Glasgow's Gorbals area while making her way home from a fancy dress party.
The woman, who was dressed as a bride in a white wedding dress and veil, was attacked in a car park in Bridge Street, at about 02:30 on 27 October.
The 35-year-old victim had earlier been to a fancy dress party nearby.
The man who has been arrested is expected to appear from custody at Glasgow Sheriff Court on Tuesday.