Tracy Meikle to stand trial over death of Lorraine Foy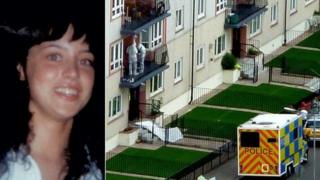 A woman is to stand trial later this year charged with fatally stabbing a 36-year-old woman in Glasgow.
Tracy Meikle, 32, appeared at the High Court in Glasgow charged with murdering Lorraine Foy by attacking her at a flat in the Cranhill area on 22 June.
It is alleged that she repeatedly stabbed Ms Foy on the neck and body leaving her so severely injured that she died the next day in hospital.
Ms Meikle was returned to custody pending her trial in December.
She is also charged with attacking a 14 year old girl on 22 June by struggling with the teenager and head-butting her on the face.
Ms Meikle faces a further allegation of making threats to police officers that day as well as another accusation of attempting to hit one with a baseball bat.