Glasgow Labour councillor George Ryan dies aged 51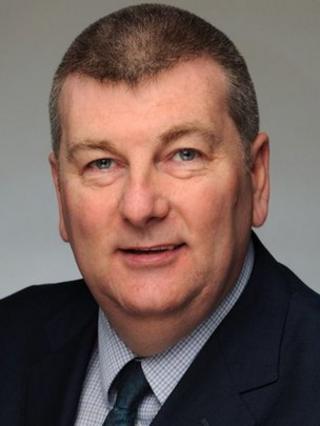 Tributes have been paid to Glasgow Labour councillor George Ryan who died suddenly at the weekend, aged 51.
Cllr Ryan represented the city's Shettleston ward and had served on the council since 1995.
City Council leader Gordon Matheson said: "The people of Shettleston have lost a powerful champion and the city has lost a fighter for social justice."
Cllr Ryan is survived by his partner Linda, and three children, Christopher, Deborah and Sophie.
Cllr Matheson described his colleague's death as "devastating and unexpected news".
"George was a highly respected and experienced Labour councillor and trade union activist, as well as holding down a professional career in health and safety," he said.
"He was astute, warm and popular and was a big and influential figure in the chambers.
"His political background made him ideally suited to latterly lead on personnel matters within the council, although he held many senior positions over the years, including being in charge of economic development at the time we introduced the living wage and the Commonwealth Apprenticeship programme.
"These initiatives demonstrated his socialist values."