Crash victim Robert Finlayson was trapped under HGV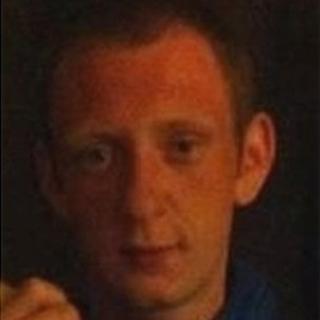 Police have revealed that a man killed by an HGV may have been trapped under the vehicle for several miles after being struck.
Robert Finlayson, 22, was found dead on the B7078 Carlisle Road in Blackwood, Lanarkshire, on Monday 23 September.
It is believed Mr Finlayson was struck by a large vehicle about an hour after leaving a friend's house in Lesmahagow at 03:10.
Officers investigating his death have made a fresh appeal for information.
It is thought Mr Finlayson, who lived in Dunbar Street, Hamilton, had been attempting to hitchhike.
Insp Calum Maider of Police Scotland said: "He was seen on CCTV around 0410 hours, standing on the north side of the over bridge of the M74 motorway Junction 10 and then heading north on the northbound carriageway of the B7078, where it appears he was attempting to hitchhike.
"Several northbound vehicles are seen moving onto the opposing lane to pass him safely, however, he has then been struck by a vehicle and carried underneath it for a distance of three miles.
"It is entirely possibly that the driver of the vehicle that struck him, believed to be an unmarked light coloured Mercedes Actros tractor unit towing a tri-axel rigid step framed trailer, is not aware that they hit him."
The road is believed to have been busier than normal because of a diversion from the nearby M74 motorway.
Insp Maider added: "Due to a road closure on the M74 on Monday last week, more than 40 vehicles, most of which would have been heavy goods vehicles delivering to large retail outlets, were diverted off the motorway and onto the B7078 between 0400-0430 hours.
"It is imperative that we identify these drivers, some of who I am pretty sure are on that road at the same time every week."