Muriel Gray to chair Glasgow School of Art's board of governors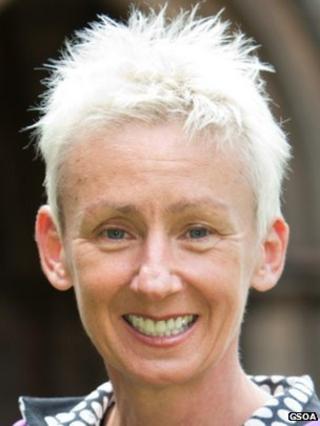 Scottish writer and broadcaster Muriel Gray is to chair the board of governors at the Glasgow School of Art.
The 55-year-old will become the first woman to hold the post when she begins her three-year appointment in December.
Ms Gray said she was "absolutely thrilled and honoured" to be taking up the post at "an internationally admired hub of creativity and innovation".
She will take over the post from lawyer Philip Rodney, who has served for the last three years.
Ms Gray graduated in graphic design from the Glasgow School of Art and served as assistant head of design at the National Museum of Antiquities in Edinburgh.
She went on to co-present Channel 4 music programme The Tube before setting up her own TV production company, Gallus Besom.
As well as being a regular newspaper columnist, Ms Gray has also written a range of factual and fiction books.
She said the next three years chairing the board of governors promised to be "exhilarating".
"I'm absolutely thrilled and honoured to be inheriting the post of chair of the board of governors, particularly at such an exciting and crucial moment in the school's history," she said.
"The Glasgow School of Art has been enormously significant, both personally and professionally, throughout my entire adult life and it will be a joy to be able to serve its staff and students as the board's chair."