Glasgow 2014: Some Commonwealth events 'oversubscribed'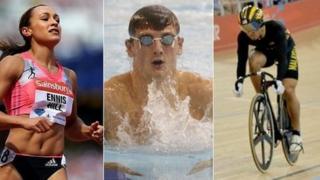 Tickets for some events at next year's Commonwealth Games in Glasgow will be allocated by ballot, with applications running into the hundreds of thousands.
The second ticketing update from organiser Glasgow 2014 has shown that some events are now oversubscribed.
A draw will take place to allocate tickets for swimming, diving, cycling, gymnastics, shooting and the triathlon.
Up to one million tickets went on sale two weeks ago - with requests being taken until 16 September.
'Great occasion'
Glasgow 2014's deputy chief executive Ty Speer said: "We're really enthused by the continued high demand across all sports and ceremonies and are focused on ensuring everyone who wants to experience the excitement of the games can make the ticket choices that are right for them.
"With 10 days to go until the end of the application phase, my advice to people who want to be part of this great sporting occasion is to give yourself time to explore the opportunities and enjoy making your choices. Don't leave it to the last minute.
"Of course, everyone is free to apply for all tickets to all sports and ceremonies until 16 September.
"Today's progress report is simply indicative of where demand is most intense and where best opportunities of successful ticket applications lie."