David O'Halloran: GHB drug probe over student death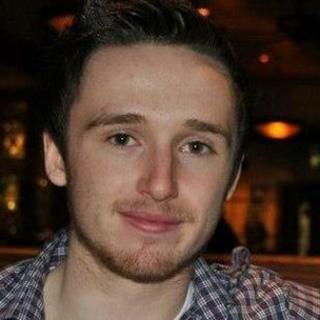 Quantities of the banned "date rape" drug GHB were identified in the system of a missing student who was found dead in April, police have confirmed.
David O'Halloran, 18, went missing in January after a night out in Stirling. His body was discovered on a hillside near Bridge of Allan on 18 April.
Mr O'Halloran's mother Donna has always maintained his drink was spiked.
Police Scotland said inquiries were ongoing to establish the source of the GHB, along with help from experts.
"Further tests are being carried out and we are not able to comment further until we have received all the information," a spokesman added.
Drug levels
A toxicology report was not able to establish whether GHB had been administered immediately prior to death or whether the levels of the drug were the result of regular use, prompting the need for further investigation.
At the time Mr O'Halloran's body was found, police said there were no suspicious circumstances surrounding his death.
The student had last been seen crossing Henderson Street in Bridge of Allan in the early hours of 18 January.
He is understood to have got into a taxi after the night out in Stirling, but got out before he reached the student halls.
After weeks of searches and appeals his body was found above Bridge of Allan.
Ms O'Halloran told BBC Scotland: "For the disorientation that David experienced, at the beginning of his journey to the end, the only thing that made sense when you look at the picture was being spiked.
"Drink doesn't cause the disorientation that David suffered within 10 minutes of leaving that taxi."
Ms O'Halloran has said the circumstances remained "surrounded in mystery", with experts still not able to ascertain the cause of death.
A petition has also been raised calling for limits on selling alcohol to people who appear to already be drunk.
GHB is a man-made anaesthetic drug, popular in the club scene since the mid-90s.
The drug has also been used in "date rapes" as it cannot be tasted in drinks.