Pipers gather in Glasgow for world festival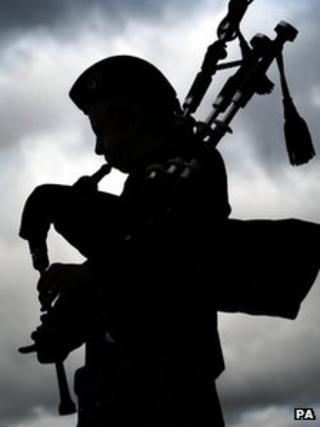 Pipers from around the globe have gathered in Glasgow for the world's biggest bagpipe festival.
The Glasgow International Piping Festival - known as Piping Live - is in its 10th year.
It is expected to attract 30,000 people by the time it closes on Sunday 18 August.
The programme includes almost 200 events, ending with the World Pipe Band Championships.
The championships will take place next Saturday and Sunday, the first time it has been held as a two-day event.
Concert venues include New Athenaeum at the Royal Conservatoire of Scotland, which will host a Pipes and Strings concert featuring acts from Canada, Scotland and Galicia.
Festival organiser Finlay MacDonald said: "Over the last decade, Piping Live has become one of the biggest and most successful events in the global traditional music calendar."