Allergy MP Jo Swinson backs anaphylaxis treatment scheme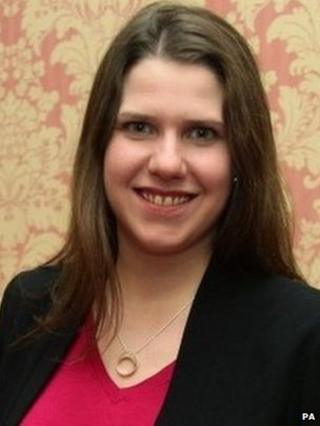 An MP who almost died from an allergic reaction to nuts has backed a campaign to highlight the availability of emergency treatment in pharmacies.
Jo Swinson went into anaphylactic shock and needed a life-saving adrenalin injection at a Glasgow hospital in May.
The Lib Dem MP for East Dunbartonshire has now launched an awareness campaign by Community Pharmacy Scotland (CPS).
The group, which represents community pharmacies, said hundreds can now offer emergency anaphylaxis treatment.
Ms Swinson, who has a nut allergy, unwittingly ate a snack containing nuts at a charity cake sale.
She started to feel unwell and before long went into anaphylactic shock.
"I was immensely grateful for the prompt and excellent medical treatment I received at Glasgow's Southern General Hospital when I had to use my adrenaline injector," she said.
"Anaphylaxis is an extreme and severe allergic reaction which can affect the whole body within minutes, though sometimes it takes hours."
Anaphylaxis deaths
She added: "I whole-heartedly support the Community Pharmacy Scotland campaign and their work to improve access to emergency treatment."
Between 20 and 30 people die in the UK each year due to anaphylaxis.
The severe allergic reaction can be brought on by foods, medical products or insect bites and stings.
Martin Green, chairman of CPS, said: "Jo's own case was very high profile, and brought what is a very real - and for those affected - a very terrifying issue to light.
"We have been engaging with our members and with anaphylaxis and allergy charities to see what we might helpfully do to help raise awareness and to provide greater access to emergency treatment.
"That is why we have asked our members to sign up to providing emergency anaphylaxis treatment - and more than half have already committed."
Mr Green said that wherever a pharmacy displays an orange anaphylaxis treatment cross, people will know they can get trained help.
"That means that throughout Scotland's cities, towns and villages hundreds of community pharmacies will be geared up to help in an emergency," he said.