East Kilbride shopping centre suffers power cut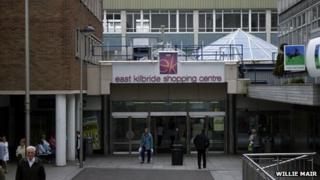 A power cut in East Kilbride is affecting hundreds of homes and businesses, including the town's main shopping complex.
It is understood there has been a fault at an electricity sub station.
A spokeswoman at the 260-unit East Kilbride Shopping Centre said she hoped full power would be restored by 15:30.
Many shops have been forced to close and the electronic barriers in the centre's car parks are being operated manually.
Earlier, large parts of Dumfries were affected by a power cut. Scottish Power said it was dealing with the faults.