Agreement reached over Marine Biological Station on Cumbrae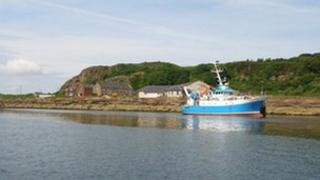 An agreement has been reached over the future of the University Marine Biological Station Millport (UMBSM).
The centre on the island of Cumbrae in the Firth of Clyde had been under threat.
The University of London said it would have to close after funding was withdrawn.
The new agreement will see ownership of the station, including buildings and surrounding land, transferred to the Field Studies Council (FSC).
The university's deputy secretary, Maureen Boylan, said: "This is very good news indeed for the Station, the island community and the local economy.
"We are delighted that the FSC, with its outstanding reputation in environmental education, has agreed to work with us to find a sustainable future for this valuable asset."
FSC Chief Executive Rob Lucas added: "This is an exciting opportunity for the FSC. Our vision for Millport field centre is for it to become a flagship for field studies in Scotland, building on its reputation for high quality field research and university teaching.
"The marine location will provide the perfect complement to the field studies we have been developing at our FSC Kindrogan field centre in the Highlands over the past 10 years."
Education Secretary Mike Russell said: "I welcome this agreement which is a big step forward in helping to secure for the long-term future of the University Marine Biological Station Millport which has suffered years of under investment from the University of London.
"Many people have been working tirelessly to maintain the provision of marine field studies at Millport in order to secure local jobs, take advantage of the environment and history of the site and underpin the economy of the Island of Cumbrae."