Glasgow seeks rebranding ideas to help market the city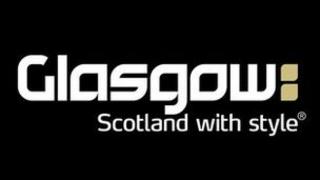 People and businesses in Glasgow are being asked to come up with ideas for a new brand name to spearhead efforts in marketing the city at home and abroad.
Since 2004, Scotland's largest city has used "Glasgow: Scotland with style".
The aim is to have a new brand in time for the 2014 Commonwealth Games.
Responses can be given at the What Makes Glasgow Great website and also on Facebook. Postcards and collection-boxes have also been situated in more than 40 locations throughout the city.
The consultation, led by Glasgow City Marketing Bureau, runs until 21 May.
'Next chapter'
Glasgow City Council leader Gordon Matheson said the existing brand had helped position Glasgow as "a world-class destination" and had been crucial in attracting and retaining tourism, retail and inward investment success.
He said: "Now, we're asking the people of Glasgow and anyone who wants to see Glasgow flourish to help us write the next chapter in the city's brand story.
"Next year, Glasgow will be in the spotlight like never before when a staggering 1.5bn TV viewers around the world will focus their attention on the city for the Commonwealth Games.
"We're on the starting blocks and as we approach one year to go we're starting a conversation that's aimed at ensuring our residents, visitors and expat Glaswegians the world over have every opportunity to help shape the brand that will represent Glasgow during those Games and beyond."