Robert Wilson, 21, filmed himself raping teenage girl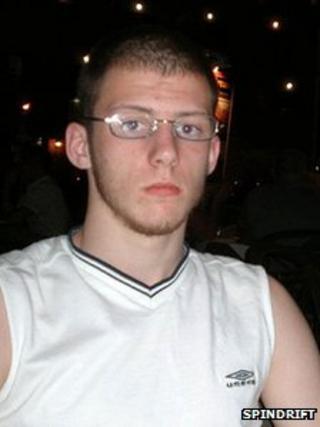 A man who filmed himself raping a 14-year-old girl as she cried has been jailed for four-and-a-half years.
Robert Wilson, 21, admitted indecently assaulting and raping the girl and threatening to distribute pictures of her between October 2007 and June 2010.
He often taunted her and called her "fat" and said she "looked like a dog".
Wilson was caught after he set up a Facebook account in the girl's name - featuring pictures of her - before sending a link to the girl's mum
Jailing him at the High Court in Glasgow, judge Lord Bracadale told him: "You have pled guilty to a number of offences which, taken together, display a course of cruel sexual conduct, which not surprisingly has had a bad effect on the girl."
Victim forced
The court earlier how Wilson, then aged 17, began having sex with the girl when she was just 13.
He soon asked if he could record them having intercourse, which the girl felt uncomfortable with.
Prosecutor Kath Harper said there were times when she consented to sex as she was scared he would publish photos of her.
But, there were occasions when she did not agree and he would force himself on her.
On one instance, Wilson, of Carluke, North Lanarkshire, filmed himself forcing the girl to carry out a sex act before raping her as she cried.
In 2010, the teenager stopped seeing Wilson and was angry when he sent a text to her mother claiming they had sex a few days earlier.
Hospital treatment
In March the following year, Wilson set up a bogus Facebook site in the girl's name and posted photos of her in her underwear.
He then forwarded the page to her mother, who alerted her daughter.
The court heard how the distraught girl later took a number of paracetamol tablets and required hospital treatment.
When Wilson was later questioned by police, he claimed not to know it was an offence to have sex with a girl under 16.
He also insisted anything that happened was consensual.
Wilson confessed to setting up the Facebook page, adding he had done it because the girl had told people he had raped and beat her up.