Petition to save Marine Biological Station Millport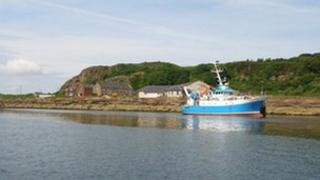 A 9,000 signature petition will be handed to ministers later asking "for decisive action" to save a scientific research centre on the Isle of Cumbrae.
The University Marine Biological Station Millport could close by the end of the year following the loss of £400,000 annual funding.
The University of London, which owns the station, will decide at the end of the month whether to keep it open.
Campaigners have attracted support from residents, academics and students.
The online petition, which was collected in six days, will be presented to First Minister Alex Salmond and Education Secretary Mike Russell on Thursday.
Mr Russell is due to attend a meeting afterwards to discuss the closure-threatened station, which employs about 30 staff on the small Firth of Clyde island.
Its future was placed in doubt when it emerged in December that the Higher Education Funding Council for England had withdrawn the £400,000 which it gives London University annually to run the facility.
Academic protest
Last week, 42 Scottish marine academics, from six universities, signed an open letter to the Scottish government demanding "rapid" action to save the station.
Mr Russell responded by saying he had called a meeting of all those involved, including local MSP Kenneth Gibson, to discuss the situation.
Mark Blaxter, who co-ordinated the petition, said he was "humbled" by how many people had signed the petition.
"In only six days, thousands have registered both their dismay and their resolve, and are united in asking for swift action to save the station," he said.
"I take students there on a focused and demanding field course each Easter, and it is a transforming experience in a near-perfect setting - they arrive as amateurs, and leave as professional scientists."