Glasgow wins World Street Dance Championships for three years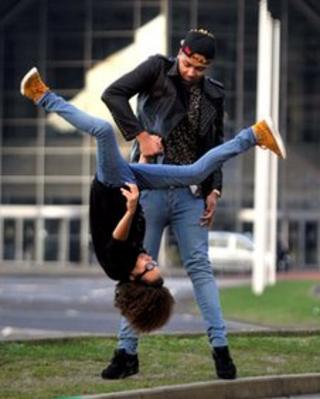 Glasgow has been chosen to host the World Street Dance Championships for the next three years.
Individual dancers and dance crews from about 30 countries will compete at the Clyde Auditorium and the SECC in August and again in 2014 and 2015.
Organiser, United Dance Organisation (UDO), said it was attracted by Glasgow's "distinctly stylish vibe".
The championships are expected to attract about 6,000 visitors each year, adding about £7m to the local economy.
This year's event will be held on 23, 24 and 25 of August at the Clydeside venues.
Almost half of those attending will be competitors, aged between five and 30, while the rest will comprise coaches, family and supporters.
'Genuine warmth'
This year will mark the first time that the championships have been hosted outwith Blackpool's Winter Gardens in their eight-year history.
UDO decided to switch to Glasgow after a pitch by the city council's marketing bureau.
The organisations chief executive Simon Dibley said: "Glasgow's excellent presentation, coupled with the genuine warmth and distinctly stylish vibe of the city, really appealed to us.
"Street dance is a genre that has grown in popularity in recent years and one which is truly inclusive - attracting people from all ages, cultures and economic backgrounds.
"We're very excited about bringing the World Street Dance Championships to Glasgow over the next three years."
Finalists for the championship will be drawn from thousands of individual dancers and crews around the world who are due to compete in qualifying heats.
The Scottish leg of the UK and European qualifying heats will be held on 9 June at Glasgow's new Emirates Arena.
City council leader Gordon Matheson said Glasgow's confirmation as host city marked "the first step in positioning the city as the global home of street dance over the next three years".
"The United Dance Organisation's decision to bring their flagship event to Glasgow is a huge vote of confidence in the city," he said.
"It is one which reflects the standout success and continuing growth of our tourism sector as well as our cutting-edge style credentials and our reputation for winning and delivering major events.
"The World Street Dance Championships are incredibly valuable to Glasgow, especially when you consider that more than 80% of attendees will come from outwith Scotland - providing a significant boost to our economy."