Susan Colquhoun jailed for killing partner Alan Kopp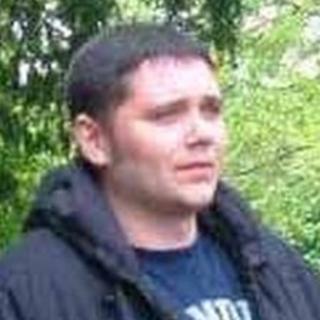 A woman who fatally stabbed her partner in the back during an argument at their flat in South Lanarkshire has been jailed for nine years.
Susan Colquhoun, 42, claimed Alan Kopp, 30, had staggered back to their home in Hillhouse, Hamilton, on 9 January 2012, after being attacked in the street.
She was caught months later after confessing to a friend who told police.
Colquhoun was charged with murder but admitted culpable homicide and attempting to cover up her crime.
Advocate depute Paul Kearney, prosecuting, told the High Court in Edinburgh that Colquhoun and Mr Kopp had argued because she would not let one of his friends into their house and he had slapped her.
Witnesses questioned
During the row she stabbed him in the back, inflicting a wound from which Mr Kopp bled to death.
After the attack, she washed her hands, wiped the the knife clean on her housecoat and threw it from the balcony of the flat in Kelvin Gardens.
She then called emergency services and claimed her partner had staggered home injured after being attacked in the street.
The subsequent investigation into Mr Kopp's death saw more than 400 witnesses questioned by police.
Colquhoun was questioned three times during the inquiry but stuck to her story.
The court heard, however, that she told a friend what she had done.
"We were arguing and it broke into a fight," she said.
Three months after the fatal stabbing, the friend told police about Colquhoun's confession and she was charged with murder.
She halted a planned trial by admitting a reduced charge of culpable homicide. Colquhoun also pleaded guilty to attempting to defeat the ends of justice.
Sentencing her, judge Lady Stacey told Colquhoun: "You lied to police. In doing so you made things worse for Mr Kopp's family."
The judge accepted that Colquhoun had called emergency services and had tried to stem the flow of blood from Mr Kopp's back while waiting for an ambulance.
Lady Stacey said background reports on Colquhoun made "dismal reading" and told of drug addiction and a record which included a previous conviction for assault to severe injury.
The judge made an order extending Colquhoun's licence conditions by three years after the end of her prison sentence.