Care home rapist Stephen Murray has sentence increased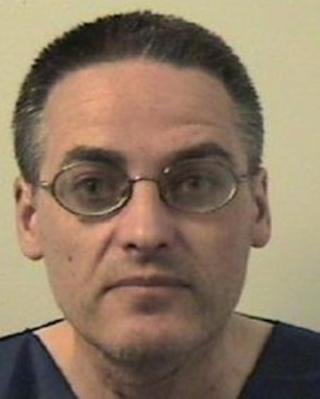 A care worker who sexually assaulted and raped elderly vulnerable women has had his jail term increased after challenging his seven-year sentence.
Stephen Murray, 44, admitted the offences at a South Lanarkshire care home from December 2010 and April 2012.
He received a two-year discount on his sentence for an early guilty plea but claimed this should have been more.
Appeal judges disagreed and said his original sentence was too lenient and increased his jail term to nine years.
Murray was jailed at the High Court in Edinburgh in July last year by Lord Turnbull.
The judge said his crimes merited a nine-year sentence, which he would cut to seven years following his guilty plea.
Murray went to the Court of Criminal Appeal in Edinburgh claiming that he should have received a greater discount.
'Unduly lenient'
But Scotland's senior judge, the Lord Justice General, Lord Gill, sitting with the Lord Justice Clerk, Lord Carloway, and Lady Paton, rejected his claim.
Lord Gill went on to say that he considered the starting point of nine years to be "unduly lenient".
He said: "The crimes to which the appellant pled guilty were vile. They involved a grievous abuse of trust.
"The appellant committed these offences against helpless women whom it was his duty to treat caringly and respectfully.
"His conduct is aggravated by the fact, that on his own admission, he chose his victims because they were incapable of any meaningful communication with others."
Lord Gill added: "The consequences of these crimes on others should not be underestimated.
"It is little wonder that the appellant's conduct put at least three of his colleagues into a state of shock."
Caught by colleague
The Lord Justice General said that he considered that the starting sentence should have been 12 years which would be reduced to nine and a half years following the guilty plea.
During a hearing at the High Court in Glasgow in June last year, Murray admitted raping a 65-year-old dementia patient at the Lanarkshire care home, which cannot be named for legal reasons.
He also admitted sexually abused two women, aged 84 and 74, who had Alzheimer's.
The court heard that Murray was caught by a nightshift colleague with his trousers at his ankles in the room of the 65-year-old woman.
His victim was naked from the waist down.
He later admitted to police that he had raped the woman and sexually abused two other dementia patients.