Dummy grenade ornament sparks Clydebank bomb squad alert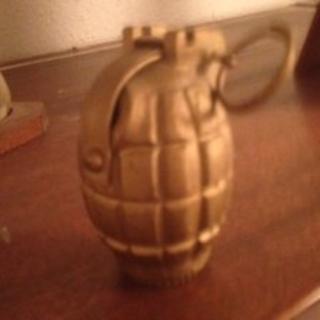 Bomb disposal experts were called out after firefighters spotted a grenade being used as an ornament in an elderly woman's home.
Strathclyde Fire and Rescue Service noticed the gold-painted World War II era device as they carried out a safety visit at a Clydebank flat on Wednesday.
Army bomb squad personnel were alerted and while en-route advised the grenade could have a 20m blast radius.
Police secured the scene but the bomb squad identified the device as a dummy.
The woman, who believed it was a novelty item, said the grenade had been given to her as a gift from her late husband.
The fire service said the incident highlighted how people can be unaware of potentially deadly fire risks.