Appeal hearing for man who killed sons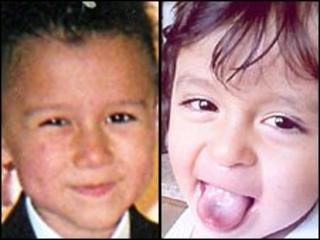 A man who stabbed his two sons to death in a car which was then left burning in East Dunbartonshire is to have his case sent back to the Appeal Court.
Ashok Kalyanjee, 46, pled guilty to murder and was jailed for life for the deaths of his sons, Paul, who was six, and three-year-old Jay in May 2008.
The Scottish Criminal Cases Review Commission has reviewed the case.
It said there may be mental health issues which could have led to a miscarriage of justice.
Kalyanjee, a tourism student who was born in India, admitted the killings in Lennoxtown after collecting the boys from his mother.
The boys' bodies were found in a burned-out car in the Campsie Fells near Glasgow.
In a statement, the SCCRC said: "The commission has decided to refer the case to the High Court because the commission believes that there may have been a miscarriage of justice on the basis that it appears that he may suffer from a mental disorder which was undiagnosed at the time of his plea and which might have entitled him to plead that his responsibility was diminished."