Judge criticises social work report on armed robber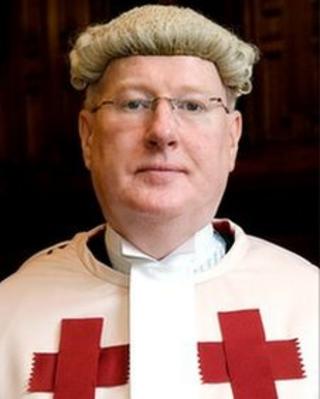 A High Court judge has accused a social worker of "taking leave of her senses" for recommending that a dangerous armed robber be given community service.
Denis Duffy, 31, was convicted of robbing a Chinese restaurant in North Lanarkshire, in December 2011.
The High Court in Edinburgh heard how Duffy, who has 14 previous convictions, held a knife to a staff member.
Lord Uist jailed him for four years after criticising the recommendation of a non custodial sentence.
Duffy was also placed on supervision by the authorities for a period of four years following his release from prison.
Lord Uist added: "In light of your criminal record and the circumstances of the crime for which you now appear in this court, I am driven to the conclusion that the social worker who assessed you as presenting with a minimum level of criminogenic risks and as suitable for a community based disposal had taken leave of her senses when she made those assessments.
Public danger
"On the basis of your criminal history and the commission of this crime, I have no hesitation in coming to the view that you present a clear danger to the safety of the public and that an extended sentence is called for in this case in order to protect the public from serious harm for you."
Duffy, a prisoner of HMP Addiewell, in West Lothian, appeared for sentencing after being convicted of armed robbery at an earlier hearing.
On that occasion, the court heard how Duffy visited the Oriental Express in Cumbernauld, on 29 December.
He confronted Rory Chan with a knife and tried to take the store's cash register.
However, Mr Chan and a female employee refused to hand over the till prompting Duffy to flee empty handed.
Sentence was deferred and Lord Uist ordered that social workers interview Duffy.
Despite having seven convictions for assault and seven convictions for breach of the peace, the social worker who interviewed Duffy recommended that he be given a community sentence.