Actor Paul Brannigan backs women's rehab centre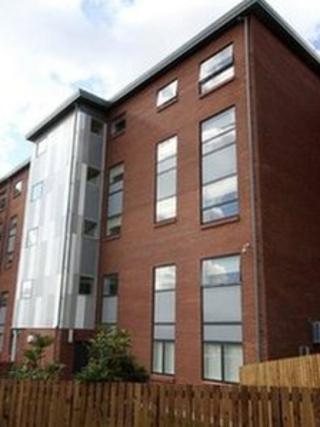 A rehab centre for pregnant addicts has been launched in Glasgow with the support of Scottish actor Paul Brannigan, who beat his own addictions.
The star of Ken Loach's film The Angels' Share has opened the The Aberlour Family Support Service.
The centre offers addict mothers and expectant-mothers from across Scotland purpose-built rehabilitation accommodation in Glasgow's east end.
It aims to help women beat their problems and keep children out of care.
Mr Brannigan was imprisoned in his teens for a firearm offence and has battled addiction.
The Angels' Share tells the story of a jobless young jailbird who resolves to change his life after becoming a father and the actor described the film as "like a mirror image to my life".
It won the Jury Prize at the 2012 Cannes Film Festival and was in the running for the prestigious Palme d'Or.
Mr Brannigan helped dedicate a "recovery tree" in the grounds of the new Aberlour facility to commemorate its launch.
'I would be dead'
Aberlour Chief Executive Ken Dunbar said: "This really is a proud moment for Aberlour, as it stretches the boundaries of our work once again.
"Aberlour has a history of working in some of the most challenging areas because deep down in our hearts we know that everyone has the potential for growth and change."
One former resident said: "I came straight from a woman's hostel and I had a lot of problems and addictions.
"I was also pregnant and in an abusive relationship so this was my chance to get in here without him not knowing. Aberlour is the only place that has worked for me.
"If it wasn't for Aberlour I would be in prison or dead, but now I have the chance to have a life with my son and be happy."