Man 'hunted deer on golf course'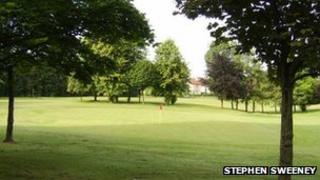 A 19-year-old man has been arrested in Glasgow following allegations of illegal deer hunting with dogs on a city golf course.
Police searched a house in Swallow Gardens, Knightswood, and recovered three deer skulls and two snares.
The raid followed allegations that illegal hunting was taking place within Knightswood Golf Course.
He has been charged under the Protection of Wildlife Mammals Act and Wildlife and Countryside Act.
It is understood a bull lurcher and silica greyhound which are alleged to have been used to hunt deer were not removed from the property. It will be up to the courts to decide whether or not this is done.