Gordon McDonald jailed for grooming girls online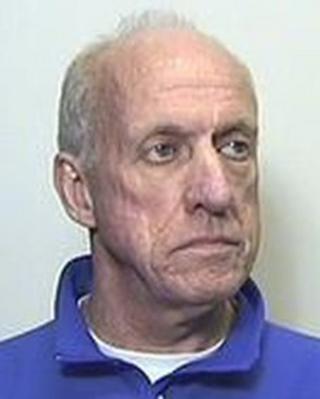 A father-of-two who groomed young girls for sex over the internet has been given a lifelong restriction order and jailed for a minimum of four years.
Gordon McDonald, 57, from Penicuik, Midlothian, admitted 13 charges covering indecency, grooming children for sex and possessing indecent images.
The offences took place while he lived in Cumbernauld, North Lanarkshire, between November 2005 and March 2011.
Under the restriction order, the parole board decides if he can be released.
The High Court in Glasgow heard how McDonald posed as a teenage boy, a young girl or a transvestite to engage in sexually explicit exchanges over the internet with girls aged between 12 and 15.
Girl blackmailed
In one exchange he called himself "daddy" and told one young girl how he would like to have sex.
He sent other girls explicit pictures and got them to expose themselves in front of a webcam.
The court heard that one girl was black-mailed into continuing contact when McDonald told her he would post intimate photos he had taken on Facebook.
Another girl was persuaded to meet McDonald after school, where she was driven to a deserted industrial estate, where both would perform sex acts on each other.
The girl eventually told a teacher what had been happening and police began a major investigation.
Before McDonald was arrested, another man with the same name and similar looks, was detained by police until it was discovered that his alibi was genuine.
When police eventually raided McDonald's house, garage and van, they found a total of 4,432 indecent images, both stills and video clips.
Officers were able to establish the identities of his victims when they seized computer equipment and a camera.
In court, his lawyer said that McDonald had been a law-abiding family man until he became obsessed by pornography and internet chat rooms.
He pleaded guilty to a total of 13 charges including indecency, meeting or arranging to meet girls under 16 for sex, and possessing a stash of indecent images.
Jailing McDonald, judge Lady Stacey told him: "I regard you as a danger to young girls. It will be up to the parole board when if ever you are released."