Buildings evacuated after flats fire in Glasgow city centre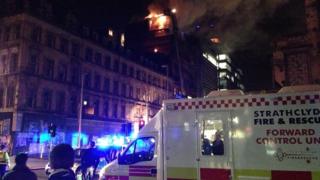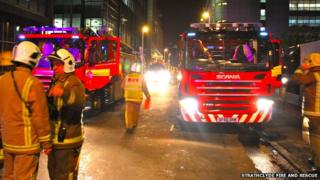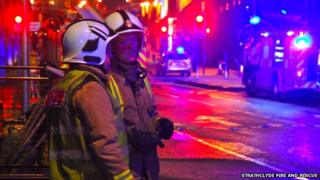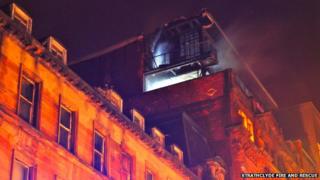 Buildings in Glasgow city centre were evacuated after a fire broke out in a block of flats overnight.
About 60 people were forced to leave the eight-storey building and neighbouring properties in York Street.
Firefighters were called to the blaze on the upper three floors at about 23:18 on Sunday.
All residents were accounted for. One woman was treated for the effects of smoke inhalation. An investigation into the cause of the fire is under way.
Strathclyde Fire and Rescue said crews were confronted with an "intense fire" when they arrived at the scene.
More than 40 firefighters battled through the night to bring the blaze under control before conducting salvage of affected flats.
Assistant Chief Officer Lewis Ramsay, the incident commander, said: "Initial crews worked tirelessly in extreme conditions to extinguish this fire and minimise smoke and water damage. I would urge members of the public to note the importance of home fire safety.
"It is vital that every household should have smoke alarms, which should be checked regularly to make sure they are working properly."