Oban hotel guests struck by sickness bug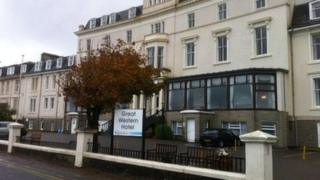 More than two dozen guests at an Oban hotel have been struck down by a sickness bug, believed to be norovirus.
So far 27 people staying at the Bay Great Western Hotel are known to have come down with the winter vomiting bug.
Environmental health officers from Argyll and Bute Council are working with the hotel's owner, Shearings, to limit the spread of the outbreak.
Shearings said the hotel remains open for business but confirmed it had turned away a coach party last night.
A company spokesman said: "A number of residents at the hotel have shown symptoms that are consistent with norovirus.
"The hotel has been in regular contact with the local environmental health department and has followed all guidance.
"In line with our health and safety procedures, steps have been taken to ensure that the virus is contained."