Gregory's Girl school Abronhill High 'to close' by 2013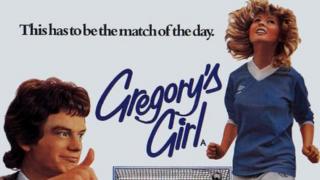 The secondary school immortalised in Scottish film Gregory's Girl could be closed under cost-cutting plans.
North Lanarkshire Council has informed parents that it wants to shut Abronhill High School, in Cumbernauld, from August 2013.
Exterior scenes for Bill Forsyth's 1981 romantic coming-of-age comedy were filmed at Abronhill.
The much-loved film starred John Gordon Sinclair as Gregory, Dee Hepburn as Dorothy and Clare Grogan as Susan.
'Very upsetting'
Parents of pupils at Abronhill High were informed about the closure plans in a letter on Tuesday.
The council is proposing to close the school from August 2013, with pupils transferring to Cumbernauld High, which itself may be replaced at a later date by a new build school.
It is understood the Abronhill closure will save the council more than £1m a year.
The plan is expected to go before councillors next month, after which a public consultation will be held.
One parent who contacted the BBC said the letter had been "very upsetting" for parents.
She said: "We as parents are very angry and upset that they are doing this to yet another school in our area.
"They have already closed a primary school and a nursery in Abronhill and they are punishing our kids once again."