Contract for Queen's Baton at Glasgow Commonwealth Games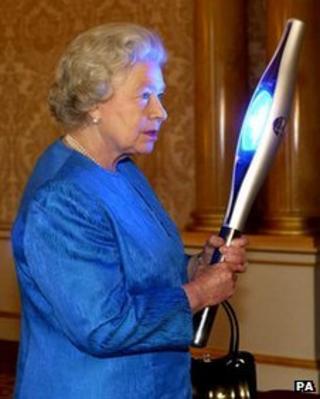 Companies are being invited to bid for the contract to design and manufacture the Queen's Baton for the 2014 Commonwealth Games in Glasgow.
The iconic symbol - similar to the Olympic torch - will visit 70 competing nations before arriving in Scotland in the lead-up to the games.
The baton carries an invitation from the Queen and has been used since the 1958 games in Cardiff.
Firms have until 11 October to register their interest to bid for the contract.
The successful contractor will be required to collaborate with the design community in Glasgow and Scotland.
A spokesman for games organiser, Glasgow 2014, said: "The Queen's Baton Relay is an integral part of the Commonwealth Games and one which supports a sense of unity throughout the Commonwealth.
"We are seeking to appoint a contractor to design, engineer and manufacture the Queen's Baton and its accessories for the Queen's Baton Relay within a firm and fixed budget."