Police warn credit unions of organised crime threat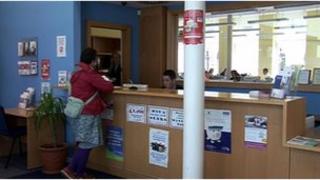 The recent expansion of the credit union movement could be offering opportunities for organised crime to launder money, police have warned.
The comments came as the government announced an extra £38m to fund the credit union movement as an accessible, ethical alternative to banks.
There are 109 credit unions in Scotland, with 280,000 members.
A conference in Glasgow heard it was vital for them to have financial procedures in place to prevent fraud.
Credit unions offer cheap, but limited, credit - an alternative to expensive payday loans and the restrictions imposed by High Street banks.
They hold savings of £210m in Scotland, and have £180m out on loan.
Launder money
But as the movement expands with the continuing recession, police have expressed concern that they offer opportunities for organised crime gangs.
Assistant Chief Constable Ruaraidh Nicolson of Strathclyde Police told the conference it was merely a threat at present.
But he said it was important for credit unions to have financial procedures in place.
He said gangs could launder money into credit unions in the same way they would target banks.
"Unfortunately, credit unions do not have the infrastructure behind them that banks do," he said.
"So recognising that serious organised crime might do that, being suspicious of what happens, and reporting that to us will be important."
The Association of British Credit Unions said it would use the extra cash from the Department of Work and Pensions to upgrade security to prevent fraud and money-laundering.
Scottish policy officer Frank McKillop said: "Credit unions are fully regulated by the Financial Services Authority as it stands.
"So, what we're looking to enhance is the ability of credit unions to spot any suspicious activity that may be happening as the credit union grows."
He said credit unions were not a soft touch - and they were sending a message to criminal gangs that they had the full range of fraud prevention measures to combat organised crime.