Curtain up on Glasgow's Southside Film Festival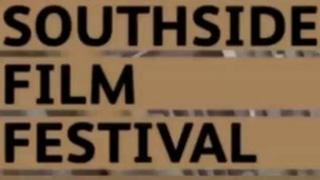 I have to declare an interest in the Southside Film Festival.
I'm a Southsider myself - and in an area which has no operational independent cinemas left, it's lovely to see so many buildings imaginatively reinvented.
From the former Govanhill swimming baths to the boathouse on Queen's Park, screens have been hastily assembled and films chosen.
Govanhill, for example, will screen a series of short films about swimming - (What else could they call it but Swimming Shorts?)
In just a year, the festival has garnered quite a buzz, and not just in the local neighbourhood.
It recently joined ranks with the Glasgow Film Festival, staging a screening of the silent classic Phantom of the Opera, complete with Wurlitzer organ accompaniment.
Small and intimate
Unlike bigger festivals, which are tied to film companies' rules and release dates, the Southside Film Festival's programme plays on local strengths.
A disproportionate number of Scotland's film industry types seem to live in the area - Peter Mullan, Sergio Casci, Stephen McCole and Gary Lewis have all been involved.
Director Karen O'Hare doesn't ignore the up-and-coming talent either, and there are sessions this year for crowd funding as well as new film-making opportunities.
Film fans can bring their own ideas. Barry Young, who runs a bookshop in the area, is also chair of the Sherlock Holmes Society of Scotland.
They persuaded the festival to screen a strand of Sherlock Holmes films - a rare chance to compare and contrast some very different screen portrayals, from the recent thriller Reichenbach Falls to Buster Keaton and Douglas Fairbanks' take on the pipe smoking detective.
It's small, it's intimate (especially in the boathouse) but it's also a way of bringing a neighbourhood together.
You like to imagine this is how Tribeca or Sundance started out. And if nothing else, it's a nice way to meet the neighbours.
The Southside Film Festival runs from 18 to 20 May 2012.