Glasgow 'an ultimate sport city'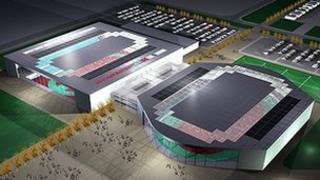 Glasgow has been named one of the world's greatest sporting cities after being shortlisted in the SportBusiness Ultimate Sports City 2012 Awards.
The internationally-recognised rankings of the world's top sporting event hosts has been held every two years since 2006.
Glasgow was ranked 11th in 2010.
The shortlisted cities will be evaluated according to the size and number of events they have hosted, alongside a range of other criteria.
Melbourne is the reigning Ultimate Sports City having won the title in 2006 and 2010.
Glasgow joins the likes of New York, Madrid, London, Durban, Rio, Sydney, Vancouver, Paris, Singapore and Tokyo on this year's shortlist of the top 25 sporting cities.
Dr Bridget McConnell, chief executive of Glasgow Life, said the city's inclusion on the shortlist was testament to its international events programme and world-class facilities.
'Strong contenders'
She added: "Over the years we have welcomed some of the world's top sports stars and athletes for events such as the Aviva International Athletics and World Cup Gymnastics.
"As a city we have also invested in venues such as the new £113m Commonwealth Arena and Sir Chris Hoy Velodrome - already being billed as one of the best indoor facilities in the world - demonstrating our undoubted commitment to sport.
"We look forward to finding out the results next month."
Speaking about the shortlist, Ultimate Sports Cities 2012 head judge and report author Rachael Church-Sanders said: "There are some strong contenders to rival Melbourne this time around for title of Ultimate Sports City of 2012.
"By also including some 'wild card' entries this time around, we are thrilled to be able to give some smaller cities the chance to compete against the big boys in the major events marketplace."
The final results will be announced at the SportAccord Convention in Quebec City next month.